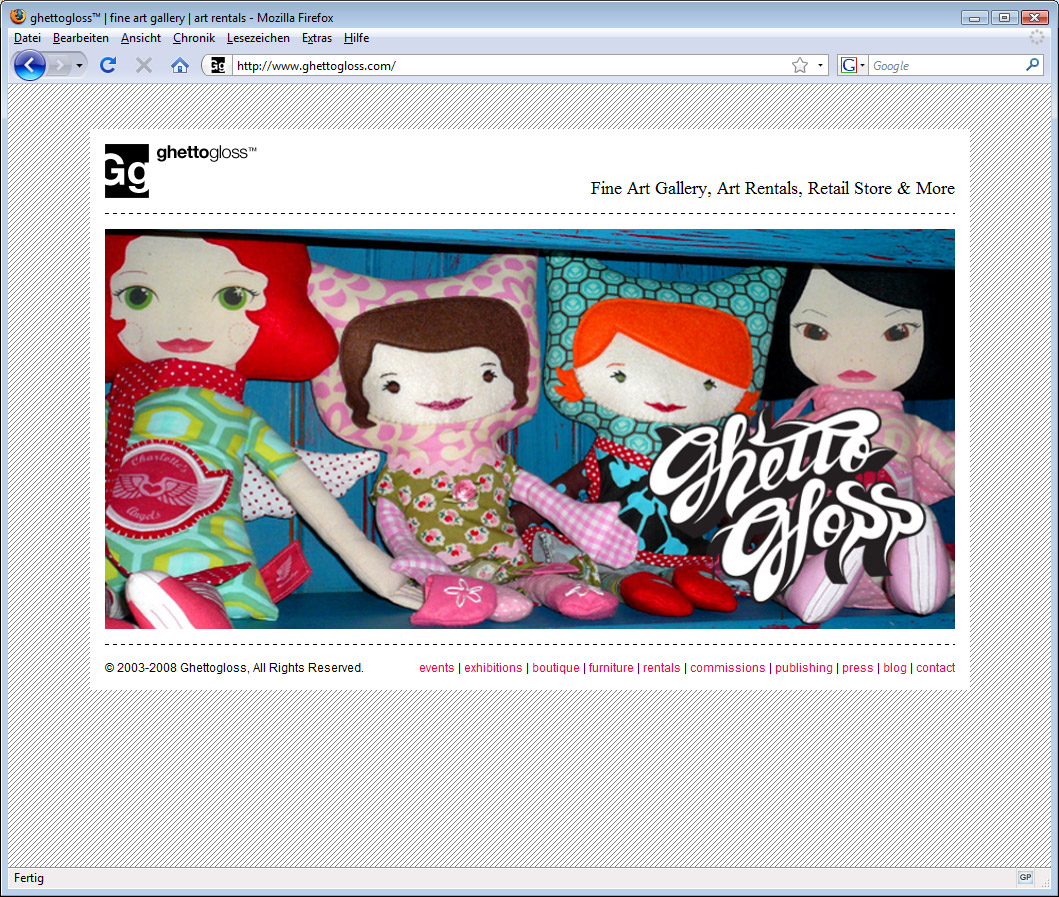 After a long, long journey they all finally arrived: "Charlotte's Angels" and "Cats and the City" (I will write something about the Cats soon and show some more photos) – and they all love Los Angeles :-)
You can see them now in the gallery Ghetto Gloss and you also can buy them there soon.
—
Nach einer langen, langen Reise kamen sie schließlich alle an: "Drei Engel für Charlotte" und die "Cats and the City" (über die werde ich demnächst mehr berichten und Fotos zeigen). Und was soll ich sagen: Sie lieben Los Angeles :-)
Wer gerade in oder um L.A. weilt, kann sie in der Galerie Ghetto Gloss sehen und ganz bald dort auch kaufen.