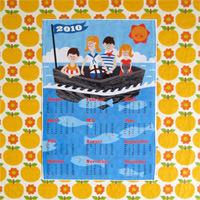 There are people who think that it makes happy and even healthy to go shopping. Ever heard of retail therapy? :-)
Well, this is my retail therapy: Buying a very cute calender for my very special 2010! And this calendar is made by: smil. You can get it, too. On dawanda.
—
Mein Lieblingskalender fürs nächste Jahr (wobei ich als eigentlich komplett virtuelle Person gar keine nicht-elektronischen Kalender mag – aber dieser ist eben eine Ausnahme :-) ) ist von: smil. Könnt Ihr auch haben – bei dawanda.