I just realized that I completely forgot about the 2nd Annual Softie Awards! And: My Love Monster was one of the 5 finalists (out of 206 entries in that category – not too bad, hm? :-) ) in the "Best Pink or Plaid"-category. But, well… because of a lot of family stuff that was going on lately I…. forgot it!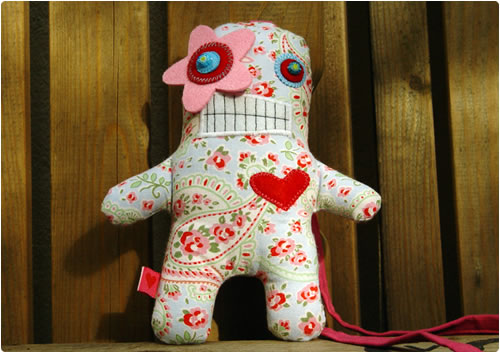 Anyway: Have a look at the winners – they are all AMAZING!!! (I like especially the "Mouse Picnic" and the typewriter)
I'm looking forward to the awards next year (and then – I won't forget about them :-) )
—
Mir wurde gerade bewusst, dass ich die 2nd Annual Softie Awards, an denen ich teilnahm, komplett vergessen habe! Sowas… dabei wurde ich sogar in der Kategorie "Rosa oder kariert" mit meinem Liebes-Monster unter die Top 5 Finalisten gewählt…
Na, im nächsten Jahr :-) – bis dahin müsst Ihr Euch UNBEDINGT die großartigen Gewinner anschauen!